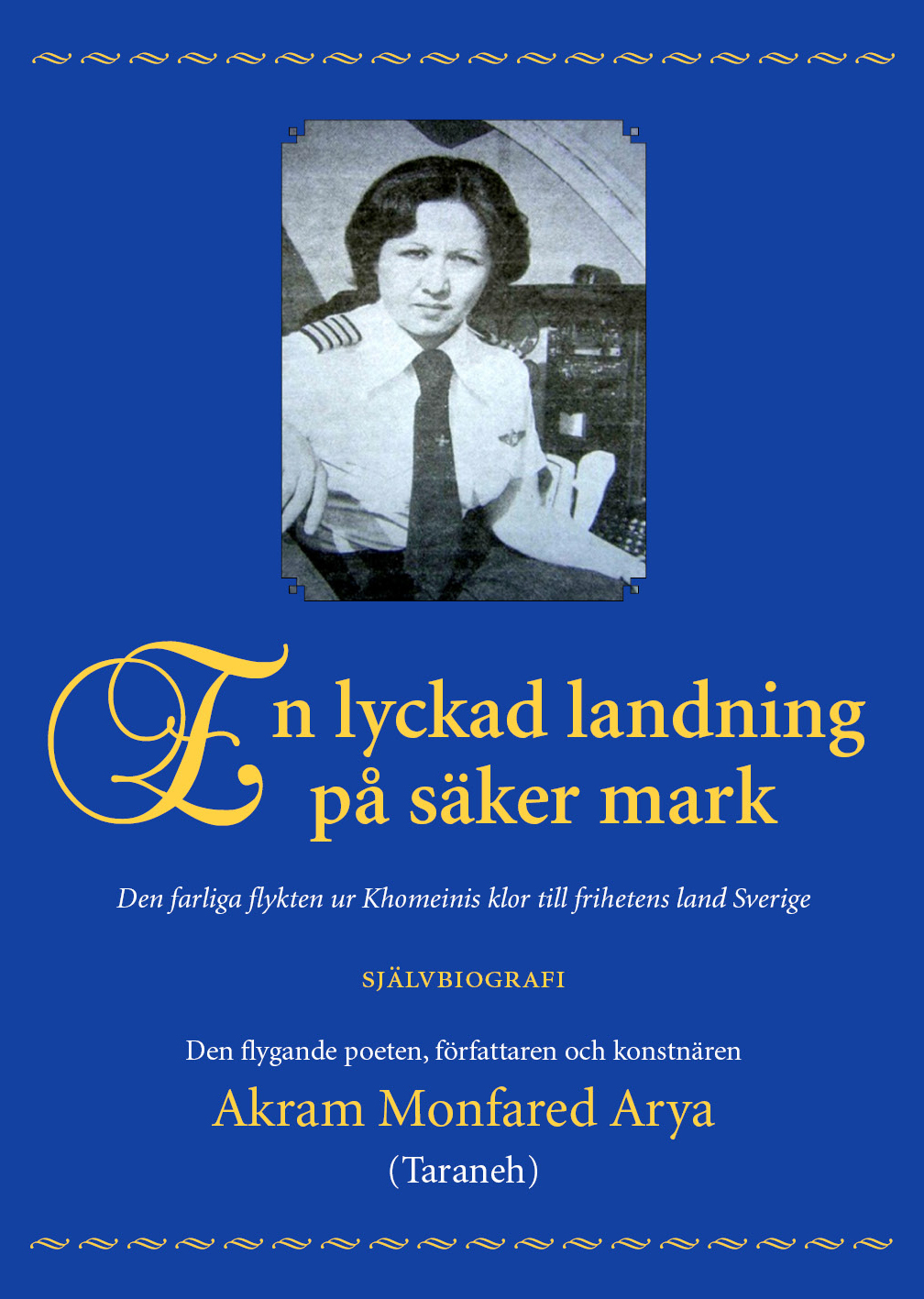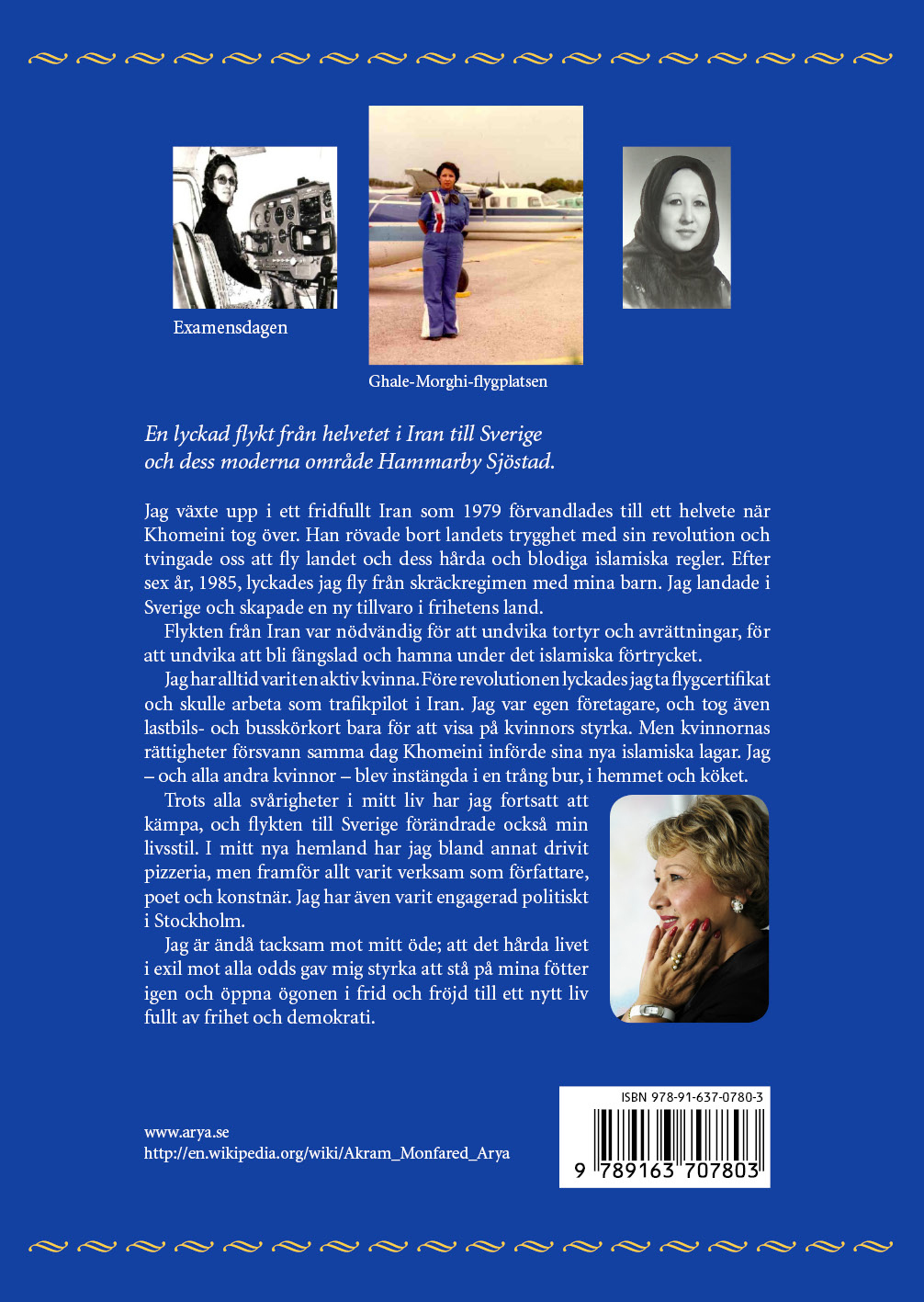 "A successful landing on solid ground"
The dangerous escape from Khomeini's claws to the land of the free Sweden
The book is about growing up in Iran. Iran's history from the past to now with images, my and my husband and our five children's lives in Iran before and after the revolution, about the war, my children and my escape to Sweden since my husband died, and about life in exile in Sweden and our assimilation here.
My name is Akram Monfared Arya, lives in Stockholm and is originally from the Persian (Iran). I have lived in Sweden since 1985.
I was the first woman pilot in my country. Now I am a poet, writer and artist with so far published 15 poetry collections, novels and fiction books in three languages​​, Persian, English and Swedish, and many exhibits.
Six of my books, two of which went to the second edition is sold out. Not only that, one of my books were translated into English and published in Canada, which is also sold out. I am a member of the Writers' Union. In addition, I managed in many different times and in getting grants from the Writers' Association and other foundations.
My books are purchased by various Swedish bookstores as well, Akademibokhandeln, Bokus, Bokia, Boktjänst, as well as other bookshops throughout the country, including Norway and Finland. My books are sold or ordered by BTJ, Bokrundeln and Adlibris.
http://en.wikipedia.org/wiki/Akram_Monfared_Arya
https://twitter.com/ #! / Flying Poet
http://www.facebook.com/ #! / profile.php? id = 1834267705
http://www.facebook.com/?ref=logo #! / profile.php? id = 724582985
I am a member of the Swedish Writers' Union and BUS (Visual Arts Copyright Society in Sweden).
I can be booked as a speaker.
E-mail: arya@arya.se / a.arya @ comhem.se
Mobile: 0046 (0) 706-82 38 98



*********************************
"Ali´s Story" is my fourteenth book. It is my oldest son's story in three parts. Childhood, war and life in exile. Ali was born in Tehran, Iran. He has lived in Sweden since 1984. In this book he tells of his childhood life in Iran before and after the revolution, the soldiers lives in the war between Iran and Iraq and his life in exile in Sweden.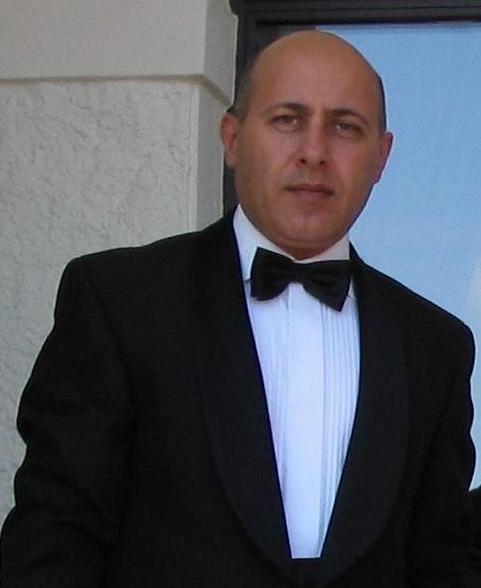 Ali Sadeghian



*********************************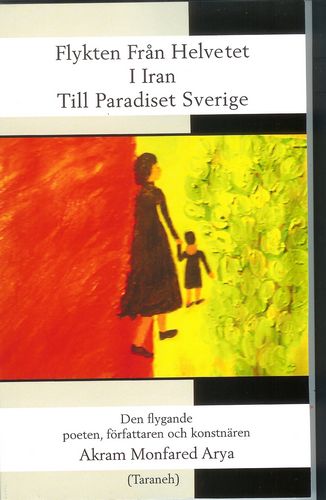 "The escape from Iran´s hell to the paradise of Sweden" is Arya´s twelfth book.
The book is in Swedish and consists of two parts. The first part "Pari's memoirs" is a translation of her Persian novel called "Sargozashte Pari" (trans. Pari´s Fate), which was published in year 2000.
The second part of the book called "Flykten från helvetet i Iran till paradiset Sverige" (trans. The escape from Iran´s hell to the paradise of Sweden) covers Pari's escape from Iran to Sweden.
"Pari has no right to live a free life in her homeland. The law does not give her any rights to keep custody of her three-year old daughter, Shirin, after divorce. After a few years of loving relationship, the marriage started to change to the point of getting abused by the mother-in-law, and sister-in-law, as well as rape by her husband. Her parents tried to protect her from all evil to no avail. All of Pari's dreams to study and become a doctor were dashed due to that horrendous marriage. Her kid was taken away from her and she could visit her beloved Shirin only once a month. At last, a young friend of hers, who lived in Sweden, helped Pari to escape from her hellish life and . . ."
Copyright: Akram Monfared Arya
Cover design and Art-work: Akram Monfared Arya
Editing: Jan Ryggard, B4PRESS
Printing by B4PRESS in Sweden, dated December 2008
ISBN 978-91-633-3613-3



*********************************
Anhita is Arya's second novel which is based on true story of a woman's miserable and tragic life in her homeland Iran. This book is both in Swedish & in English.
Ziba is a young and beautiful girl who has been abandon and married against her will to an old man. She becomes a prisoner in his claws. She gets maltreated, insulted and raped by her own savage and treacherous husband under those few years she lives with this horrible creature.
Ziba do not get any help neither from her family nor from the law. At last ends her marriage and her own life in tragedy.
This is a true story of a woman's life. But to protect her identity the names, places and dates are changed.
Arya dedicates this book to all women around the world who where or are under oppression and has no rights to have a peaceful life. To maltreated and murdered women by their husbands and related.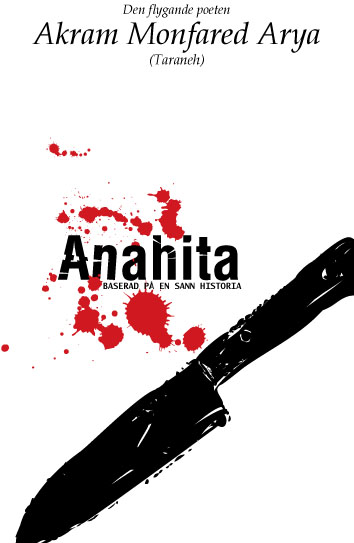 ================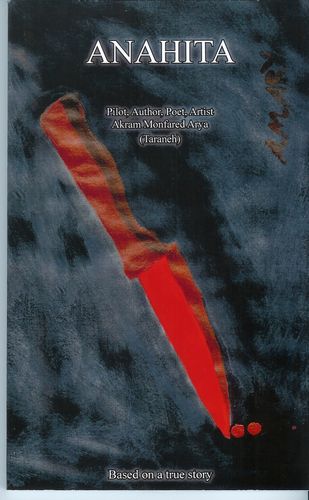 ***********************************************************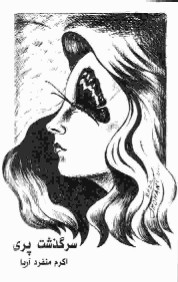 In the aftermath of "PEJVAK-E ESHQ" and its success, my second book "Sargozashteh Pari" (trans. Pari's life) was published in year 2000. In comparison to my first book, I deliberately, tried to keep this book smaller in order to enable the reader to carry the book anywhere with them.

The underlying message of this book is of outmost importance since it touches upon the subjugation of Iranian women for the past 1400 years.

The factors affecting Iranian women's right and their social status go beyond mere adversity of civil and religious laws as they are also subjected to the domination imposed on them by male-members of their own family.